Show notes: In this solo episode I have some MSCA member and meeting news, more updates on upcoming conventions and events such as Free Comic Book Day and the Memphis Comic Expo(DonnieCon), as well as some memories of mine and Nicki's Saturday in midtown Memphis visiting The Art Center, attending MidTown Con at Black Lodge, seeing a photo exhibit at Crosstown Arts, discovering the Memphis Listening Lab at Crosstown Concourse, and shopping at The Cellar and Comics & Collectibles.
Plus I talk about artist/MSCA member Antonio Johnson's Clip Studio Paint demo at the April MSCA dinner meet-up, and me sliding by 901 Comics, Goner Records, and Burke's Bookstore in the Cooper-Young neighborhood this week.
Also feature the Little House Art Project and their current Autism Awareness art show (with the Southaven Arts Council) which is up through April at the Southaven Library, the DeSoto Camera Club's latest photo display at the Hernando Library, and some other mid-south art happenings.
I also give you some John Grisham trivia, and my book signing at the Southaven Library back in the day with his brother, Mark Grisham.
The back-half of the episode is about a Facebook post I shared about "high functioning anxiety". I discuss my anxiety, depression, and other health issues– hey, I ain't gettin' any younger. If you want to skip that part of the show, the local art/event news is at the front end of the show ("Anxiety" section begins at 4om 50sec). If you are dealing with any mental or physical issues I hope that you listen to the whole show, and that my sharing what's going on in my head and hands these days helps you. It was definitely therapeutic for me to talk out loud about it. Please don't keep whatever you're going through to yourself…talk to someone and/or seek help.
If you have any ideas for ways for us to celebrate our MSCA anniversary, or would like to be on this podcast please contact me at podcast (at) drawingfunny (dot) com. I'd love to hear from you.
I hope to see you in person at Garibaldi's Pizza on Tuesday, May 3rd..!
Stay well, stay tooned, and keep drawing funny!
LINKS:
Mid-South Cartoonists Association/MSCA (Memphis, TN) – www.midsouthcartoonists.org
My art website – www.linworkman.com
Antonio Johnson Design(ADJ) –  www.adjdesign.com
"The Dragon Templar" – www.dragontemplar.wordpress.com/
"Stoned Ninja" comic – www.stoned.ninja/
Little House Art Project – thearcnwms.org/little-house-art-project
Southaven Arts Council – www.southavenartscouncil.org/
Clip Studio Paint – www.clipstudio.net/en/
"Memphis Quarantine" – www.memphisquarantine.com
MidTownCon – www.blacklodgememphis.com
Memphis Comic Expo/MCX – www.memphiscomicexpo.com
Metropolis Superman Celebration – www.supermancelebration.net
Free Comic Book Day – www.freecomicbookday.com
RRParks CARDS – www.rrparkscards.com
#supportyourlocalartists
#supportcomics
#supportyourlocalcomicshops
#donnieconrocks
#autismawareness
#midtownismemphis
#fcbd
#mcx2022
#msca
#midsouthcartoonistsassociation
#cartoonist
#linworkmanart
#anxiety
#drawingfunnypodcast
#drawingfunny
#podcast
#podperson
#staytooned
Theme: "Silly Bank Heist" by Steve Oxen. 
©2020 Fesliyan Studios Inc. – music and sound effects used by permission.
Please DO NOT add this audio content to the Youtube Content ID System. I have used background music which is owned by Fesliyan Studios.
Movie quotes and additional sounds from 101soundboards.com. Movie quotes/sounds – 101soundboards.com. 
Run time: 1hr 44min 17sec
National Suicide Prevention Lifeline
Available 24 hours. Languages: English, Spanish.
The Lifeline and 988
988 has been designated as the new three-digit dialing code that will route callers to the National Suicide Prevention Lifeline. While some areas may be currently able to connect to the Lifeline by dialing 988, this dialing code will be available to everyone across the United States starting on July 16, 2022. Click here to learn more.
The current Lifeline phone number (1-800-273-8255) will always remain available to people in emotional distress or suicidal crisis, even after 988 is launched nationally.
Thanks to my wife Nicki for always having my back, listening when I need to vent, being my cheerleader, and being brutally honest with me when I really need it. She always knows when I need a pat on the back, a hug, or swift kick in the pants..! Love ya, Babe.
Here's more info on locations and events mentioned in this episode:
Garibaldi's Pizza
3530 Walker Avenue (near U of M)
Memphis, TN 38111
901-327-6111
www.garibaldispizza.com
Black Lodge Video
405 N Cleveland St.
Memphis, TN 38104
(901) 424-1514
blacklodgememphis.com
Crosstown Arts
Crosstown Concourse
1350 Concourse Ave #280
Memphis, TN 38104
crosstownarts.org
Memphis Listening Lab
The Art Center
1636 Union Ave.
Memphis, TN 38104
The Cellar: Tabletop Games & Comics
2737 Bartlett Blvd
Bartlett, TN 38134
Comics & Collectibles
4730 Poplar Ave. #2
Memphis, TN 38117
901-683-7171
memphiscomics.com
First Regional Libraries
DeSoto County, MS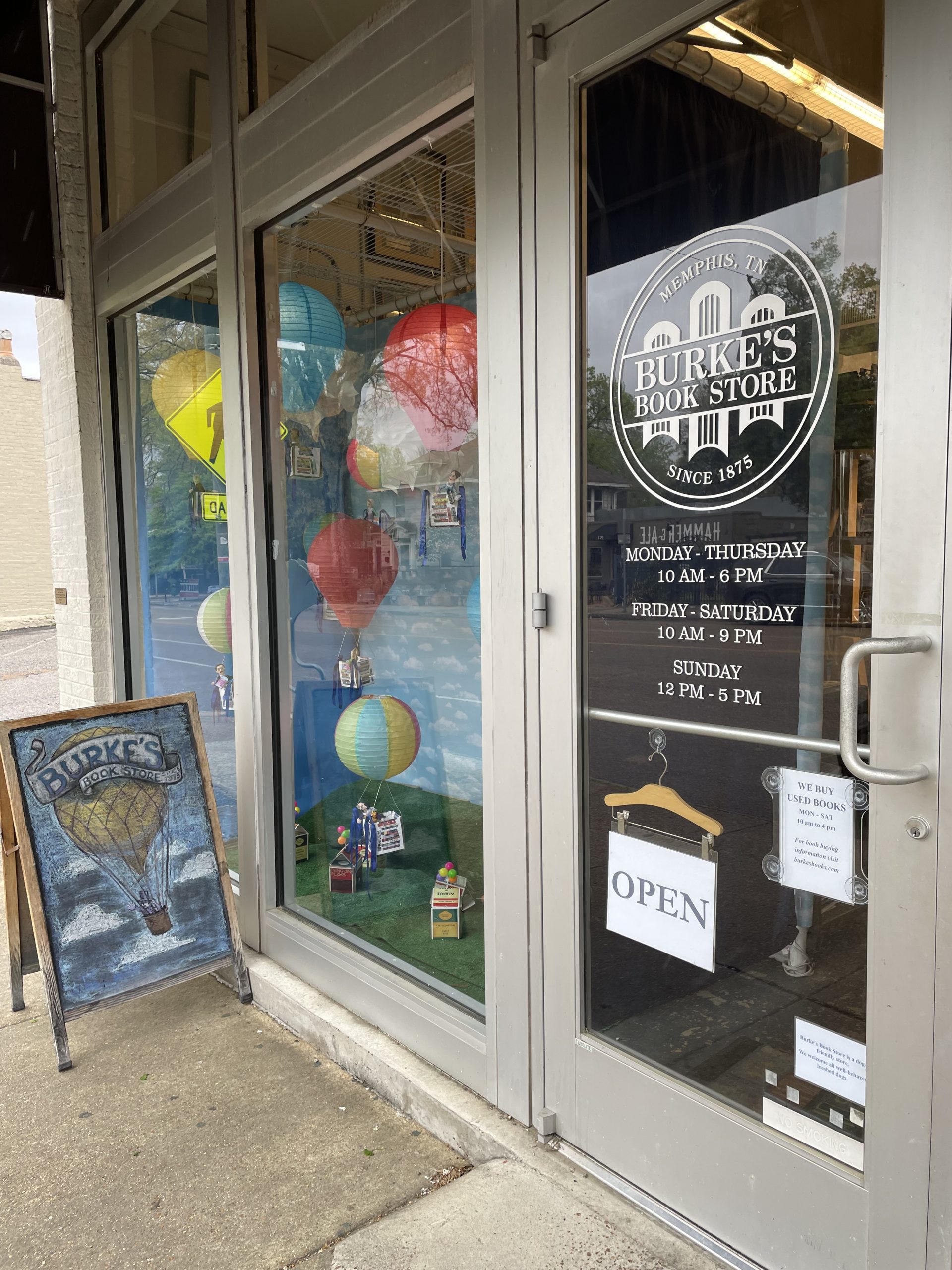 Burke's Books
936 South Cooper Street