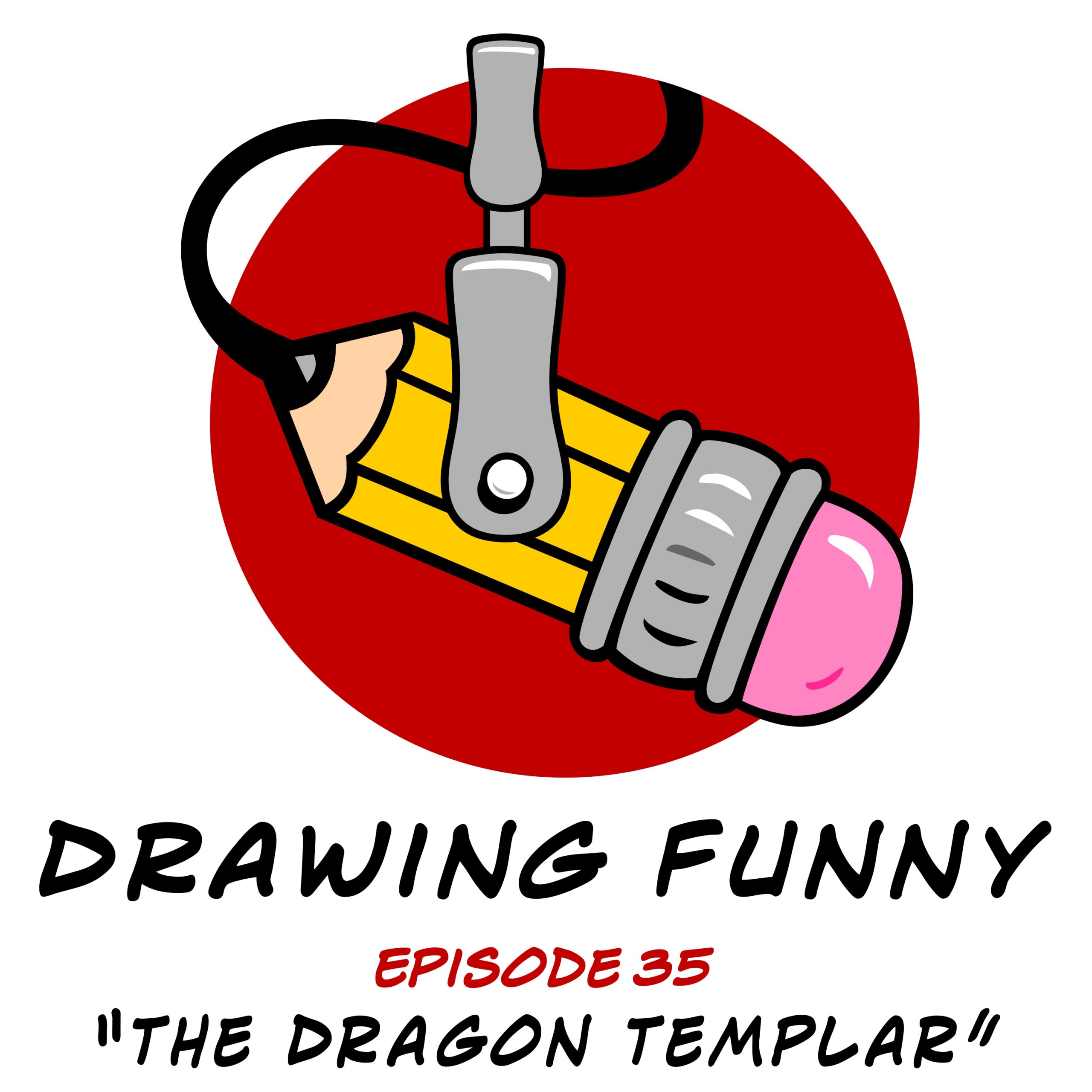 Show Notes: "RELEASE THE DRAGON!" MSCA member Dale Martin has released a new ongoing comic series with local writer Brad Starnes: THE DRAGON TEMPLAR!
Set in the depths of the Middle Ages, during the era of the Crusades, this medieval adventure comic follows a band of Knights Templar, Rome's agents on the ground as the Universal Church tries to lay claim to the Holy Land. The band of knights deploy their talents for war protecting Rome's interests and traveling pilgrims alike … all the while harboring in their midst a power they can't fully understand!
"The Dragon Templar" is an ongoing series by Dale and Brad . Each issue features 12 black & "white" pages (interiors are on ivory paper) with full-color covers.
The first issue is available now at 901 Comics (Memphis and Cordova), The Cellar Tabletop Games & Comics (Bartlett), as well as Chicago Comics and Quimby's (Chicago), with more outlets to come soon! It is also available direct from the creators at www.dragontemplar.com.
Dale Martin is a Memphis-based artist, writer, and publisher, best known for his Watusi the Talking Dog comics (both in print and online). He's been handcrafting comics featuring his original creations since the 1980s, and doesn't see any reason to stop now! He's also the editor and a contributing artist to our MSCA zine– The Good, The Bad, And The Sketchy.
Brad Starnes was first published in the 901 Comics Anthology (teamed with his brother, artist Skoot Starnes), and has written comics in a variety of genres since then.
Stay tooned..!
LINKS:
"The Dragon Templar" – www.dragontemplar.wordpress.com/
Dale Martin Online – www.smearysoapboxpress.com/
Broot Studios Comics (Brad & Skoot Starnes) – www.instagram.com/broot_studios_comics/
Mid-South Cartoonists Association/MSCA (Memphis, TN) – www.midsouthcartoonists.org
My art website – www.linworkman.com
901 Comics – www.901-comics.business.site/
The Cellar (Bartlett, TN) – www.comiccellaronline.com
#supportyourlocalartists
#supportcomics
#supportyourlocalcomicshops
#msca
#midsouthcartoonistsassociation
#cartoonist
#thedragontemplar 
#cancellin
#linworkmanart
#sketchcards
#drawingfunnypodcast
#drawingfunny
#podcast
#podperson
#staytooned
Theme: "Silly Bank Heist" by Steve Oxen. Additional music: "Dark Fog" by David Fesliyan.
©2022 Fesliyan Studios Inc. – music and sound effects used by permission.
Movie quotes and additional sounds from 101soundboards.com. 
Run time: 1hr 6min 10sec
Me hanging out and drawing at The Cellar in Bartlet, TN (2737 Bartlett Blvd).
The first 5 issues of the MSCA zine– The Good, The Bad, And The Sketchy which is available at local Memphis area comic shops: Comics & Collectibles, The Cellar, and 901 Comics.
You can also pick up some free MSCA and Drawing Funny swag at each comic shop, as well as the DeSoto Arts Council in Hernando, MS!
"Artist Creates Powerful Dragon Sculpture Out of Trees Destroyed by a Storm"
MY MODERN MET by Jessica Stewart