Show notes: Devin Hodges is a Memphis artist who graduated from University of Memphis with a bachelor's degree in Fine Arts.
Since childhood, Devin has always had an interest in art. One of his earliest art experiences was creating paper dolls of some of his favorite cartoon and video game characters because no official action figures were made for them. When he was 11 years old and in the 6th grade he attended a long summer class about film making with a heavy emphasis on stop motion animation. That course inspired him to one day pursue a career in art and animation.
Founded in 2016, DIAST Cartoons is a small brand he formed for displaying various animations and comic strips found on this website, social media platforms, etc. "DIAST" is an acronym for "Devin's Improving Art Studio".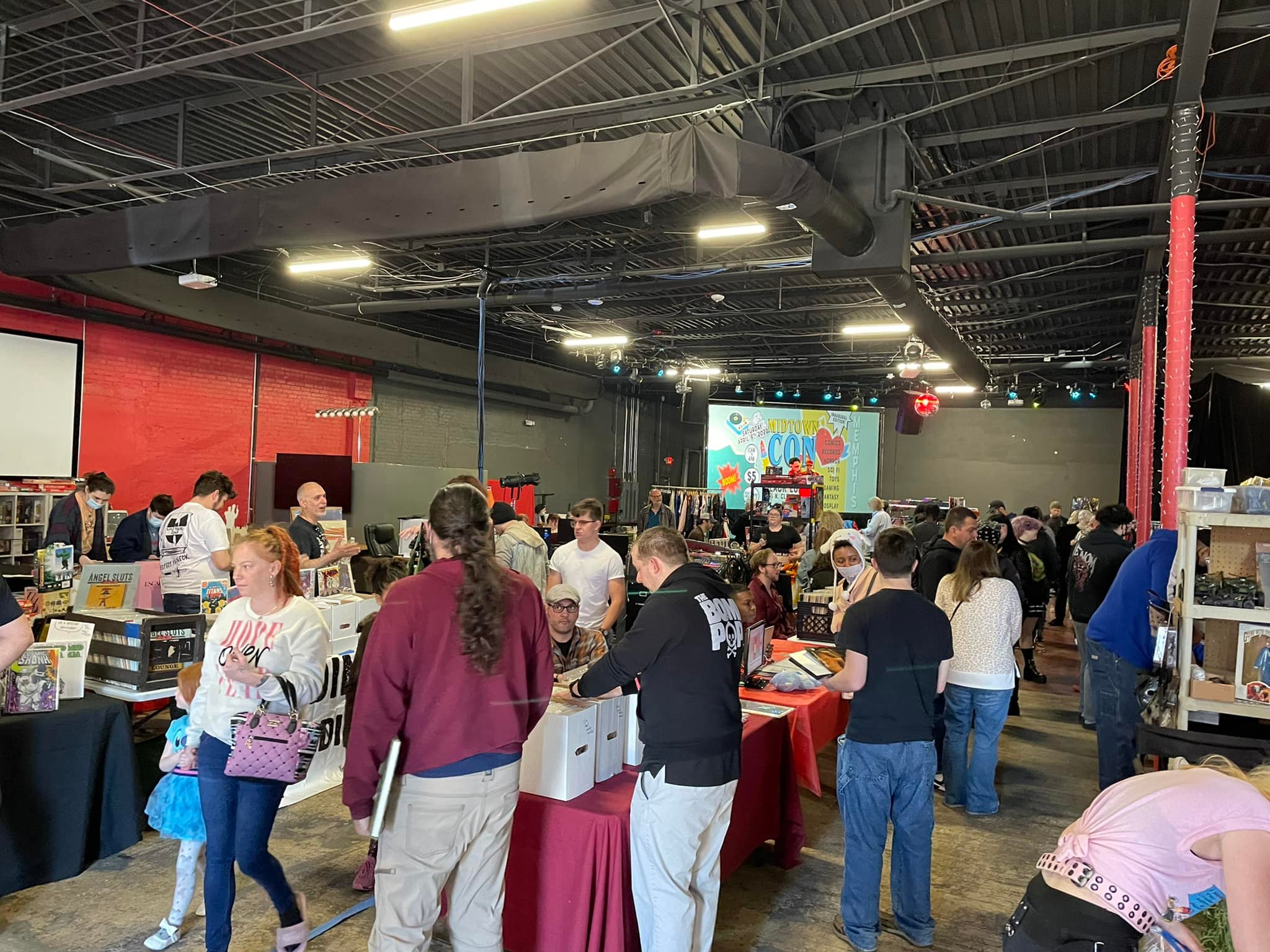 The acronym was originally "Devin's Independent Animation Studio", but he came to the realization that he didn't exclusively produce animations, and also wanted to replace "Independent" with "Improving" to better reflect the quality of work being released. Although most works produced under this brand have been internet only releases, Devin is looking into creating products for stores and film festivals.
Some of the early human designs for "The Common Days of Cade". Cade's parents were originally going to be his uncle and aunt instead. The character named "Crescent Moon" was scrapped for the current books.
Devin is a member of the Mid-South Cartoonists Association and had his comic and a  napkin doodle included in our MSCA 35th Anniversary display at the Hernando Public Library last year.
He can be found at various MSCA events and comic cons around the mid-south such as the upcoming Memphis Libraries Comic Con on Free Comic Book Day in May.
You can pick up The Common Days of Cade #1 or #2 as a physical book or digital download by clicking here or purchase copies at these select stores aorund town (while supplies last).
Black Lodge: 405 N Cleveland St, Memphis, TN 38104
901 Comics East: 8551 Macon Rd, Cordova, TN 38018
Comics & Collectibles: 4730 Poplar Ave #2, Memphis, TN 38117
The Cellar: 2737 Bartlett Blvd, Bartlett, TN 38134
The Withers Collection Museum and Gallery: 333 Beale St, Memphis, TN 38103
More stores will be added soon…"stay tooned"!
Happy anniversary to "The Common Days Of Cade" comic, and happy birthday to Devin Hodges!
LINKS:
Mid-South Cartoonists Association/MSCA (Memphis, TN) – www.midsouthcartoonists.org
Devin's art website – www.diastcartoons.com
Instagram – www.instagram.com/devinhodges_diastcartoons
Memphis Comic Expo (DonnieCon) – www.memphiscomicexpo.com
Memphis Comic And Fantasy Con – www.memphiscfc.com
Midtown Con – www.facebook.com/MidtownCon38104
Corinth Comic Con – www.corinthcomiccon.com
My art website – www.linworkman.com
#midsouthcartoonistsassociation 
#cartooning
#msca
#drawingfunnypodcast
#drawingfunny
#podcast
#podperson
#staytooned
Theme: "Silly Bank Heist" music by Steve Oxen. News intro theme by David Fesliyan. "We Groove" by David Renda.
©2020 Fesliyan Studios Inc. – music and sound effects used by permission.
Please DO NOT add this audio content to the Youtube Content ID System. I have used background music which is owned by Fesliyan Studios.
Movie quotes and additional sounds from 101soundboards.com. 
Run time: 1hr 10min 5sec
Writer Marc Bernardin wit me at Memphis Comic Expo 2022.
With Denys Cowan and Greg Cravens at Memphis Comic Expo 2022.