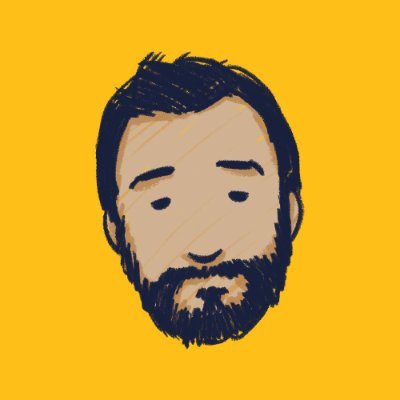 Winston Gambro is a graphic designer by day, and comic creator by night. He's created the comedy webtoon "Gumshoe City", which has detective Meatball Matthews journeying out of his element when his best friend disappears and leaves behind a dead body; his online cyberpunk mystery  "Overflow", that has Ava Lee, a private detective attempting to prove her brother didn't commit a war crime and possibly stop the end of the world; and his anthology comic series "Rex Radley: Boy Adventurer", an all ages book that was inspired by every awesome cartoon made to sell toys (and was successfully backed by two Kickstarter campaigns). Winston currently lives in Aurora, IL with his cat, Hazel.
You can purchase Winston's comics here- gumroad.com/winstongambro.
Winston's website – www.winstongambro.com
"Gumshoe City" webcomic – www.gumshoecitycomic.com
Winston on Twitter – @WinstonGambro
Winston on Instagram – @winstongambro
Art Bar on Instagram (art group/Aurora, IL) – @the_artbar
C2E2 (convention/Chicago, IL) – www.c2e2.com
Graham Crackers Comics – www.grahamcrackers.com
Superman Celebration (Metropolis, IL) – www.supermancelebration.net
#supportyourlocalartists
#supportcomics
#supportyourlocalcomicshops
#winstongambro
#gumshoecity
#rexradley
#overflowcomic
Theme: "Silly Bank Heist" by Steve Oxen. Additional music by David Fesliyan.
©2020 Fesliyan Studios Inc. – music and sound effects used by permission.
Movie quotes from 101soundboards.com and moviewavs.com.
Run time: 1hr 10min 35sec